Welcome to MJK Events. As you can see, my website is under construction.
If this is your first time visiting my site, welcome!
If you have visited in the past and wondering what happened to the beautiful flowers and purple background for the page. Well, I'm looking for it also. In the meantime, it is time to update and freshen.
I'm working to design a beautiful and user friendly website for us all 🙂
While my website is being updated, please take a look at my Facebook page, InstaGram site or my Pinterest site.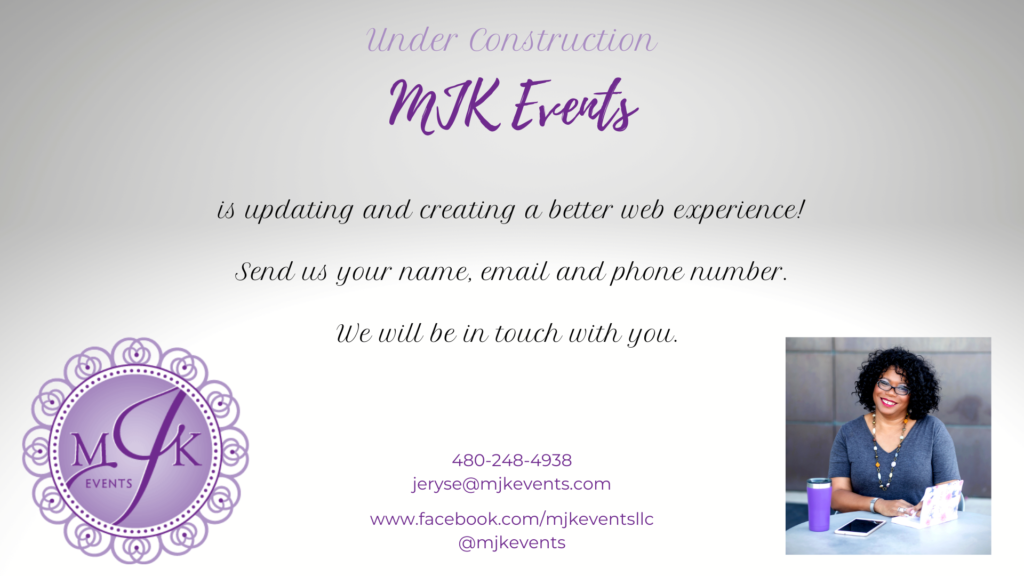 Quick Contact Form
Short and simple contact form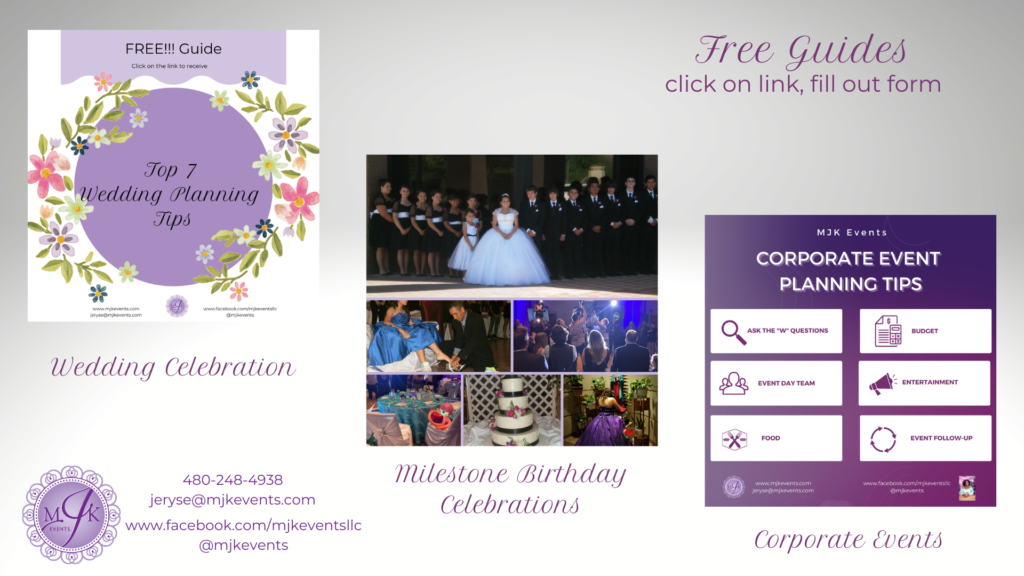 Free Guide Request
Fill out this form to request one of my free guides.