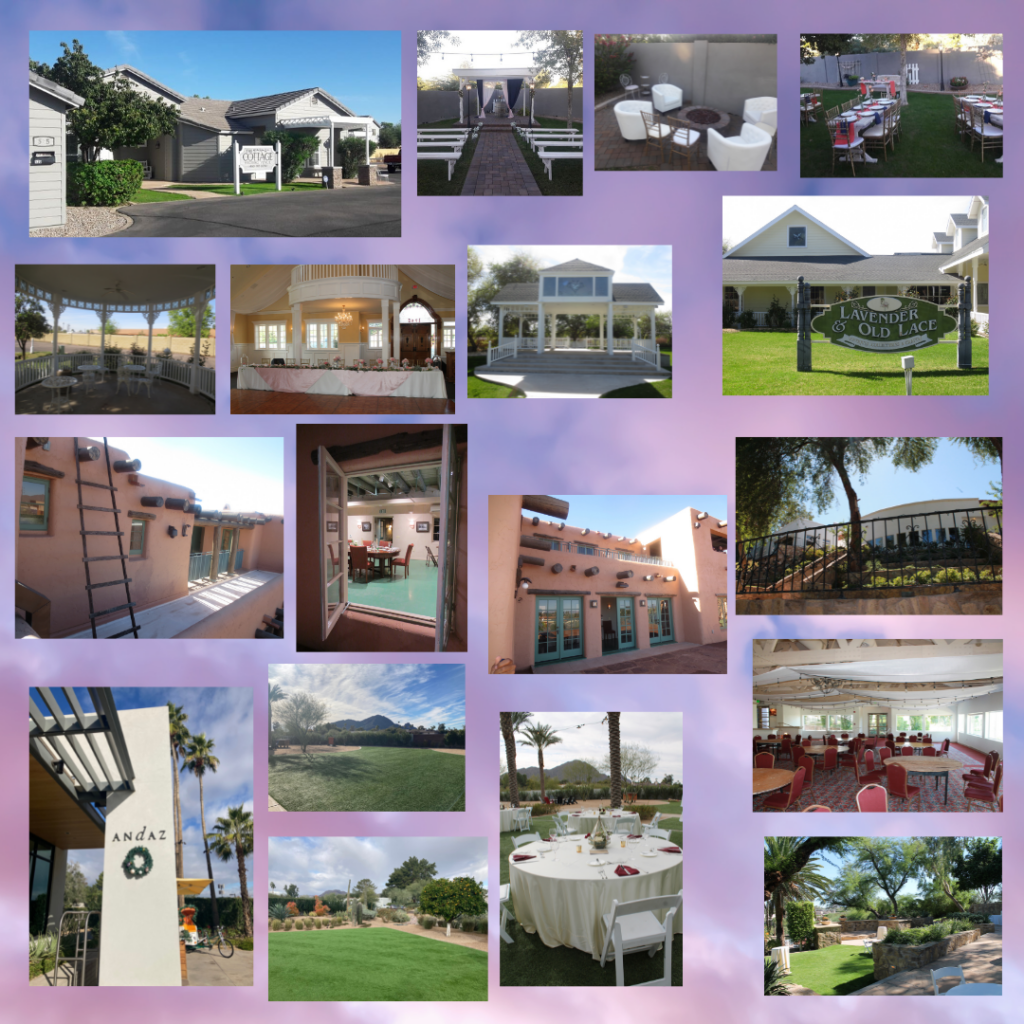 Congratulation on your engagement or your milestone event. Whether you are newly engaged or have decided to host a celebration, you will need to select a venue for your celebration. There are some key things to consider while selecting your venue. This article will help educate you on how to pick a venue.
Before you start shopping for a venue, please create your budget and guest list. These two items are going to be very important in helping you to make your decision. Once you have these items decided, you should consider your design aesthetic or your vibe and look at venues that complement your vibe or aesthetic.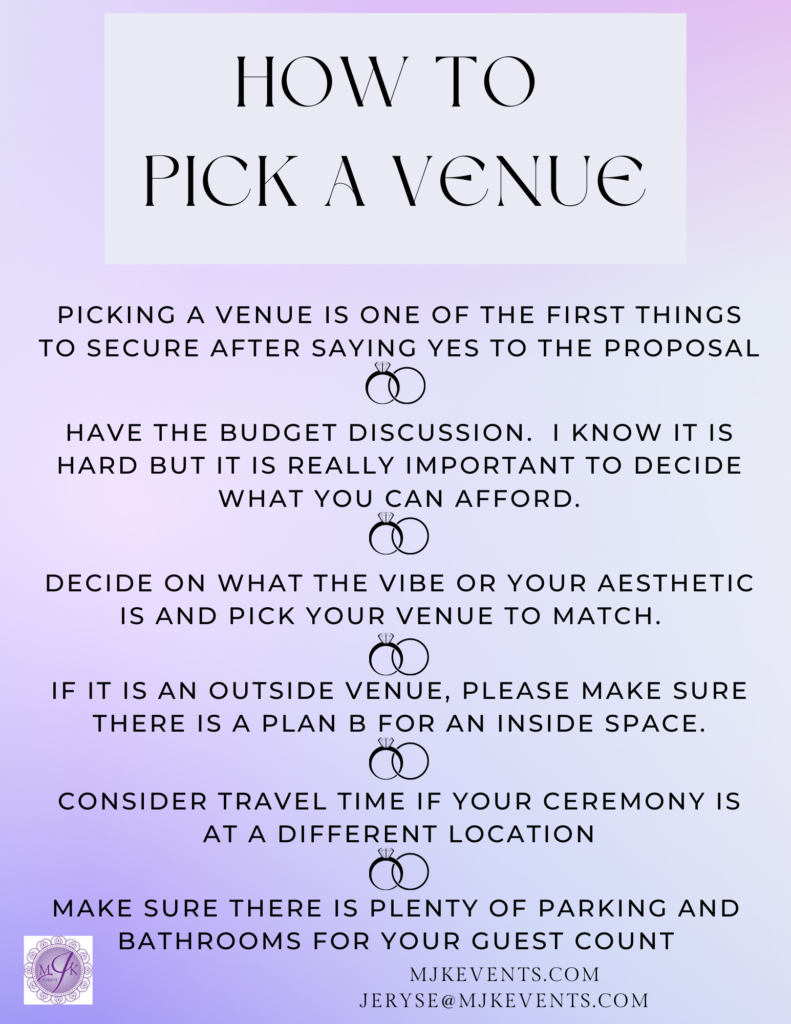 Are you a formal couple and want a beautiful indoor property? Do you enjoy being outdoors and having a more casual vibe? Will you have your wedding ceremony at the same location as your reception? Do you have some guests with mobility issues? What is your preference a historic venue with interesting and fun architecture, a modern slick room OR a rustic outdoor space? This is just the beginning of things to consider. As you can see, there are many things to consider and aid in picking a venue.
Next, it is time to start scheduling venue tours to physically see the space and ask questions. I am sure you are thinking, "I can do that digitally." You can start the process like that but is really important that you go and see for yourself. You also need to see if you enjoy communicating with the staff or if there is friction. If you sense friction, please continue searching for a venue.
In my next article, I will share some questions you should ask while touring the venues. Are you too excited to wait for the next article? Send me a message and I can share it with you.
Are you thinking you want to have an advocate/advisor assisting you with the celebration? Do you want someone to help you incorporate your design aesthetic or vibe into your wedding or event? Are you wanting to have the time and space to fully engage in your wedding weekend or event so you are able to create and capture memories to share with future generations to come? Click on CONTACT and we can get the conversation started.