So you and your fiance have just gotten engaged. CONGRATULATIONS!!!! This is going to be a very exciting time in your life. Once you have told your parents, the next thing you should do is hire a wedding planner. Whether you have an unlimited budget or a tight budget you should hire a wedding planner.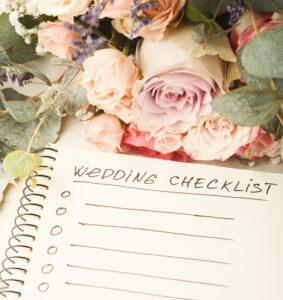 Should I hire a wedding planner?
For the super busy person, consider hiring a full-service planner. Typically this person will have contact with almost every aspect of a wedding, saving you time and energy. If you like to be creative, consider hiring a partial service planner. You do some of the planning and designing and your planner does some of the planning and designing based on your dreams and wishes.
You might be the type that wants to plan it all but you are unsure. How many weddings have you planned? I know in most cases I have planned more weddings than you. We can help you with the final details and orchestrate your creation from rehearsal to end of your reception so you can enjoy your wedding and reception as though you were a guest. This type of coordinator could be called the "day of coordinator" or "wedding management". The planner needs to come in about 4-6 weeks prior to the rehearsal to help finalize details, create timelines, and help you make sure all details have been addressed. Again this person can also help bring your dream wedding to fruition and help you to feel like a guest at your wedding.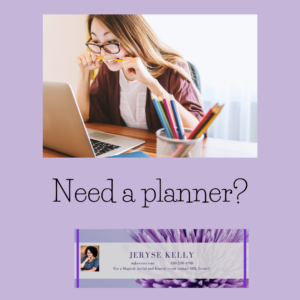 What does a Day of Coordinater Do?
Let's talk a little more about a "Day of Coordinator" and a "Wedding Management Coordinator/Planner". I want to help educate on the difference when an event pro uses the term "Day of Coordinator" and the non-event pro using the term "Day of Coordinator" Typically, when a non-event pro uses the term, they have the idea that the planner swoops in the week of or on the wedding day and acts as a staff person to do the setup, manage the event and tear down at the end of the night.
When an event pro or Wedding Planner uses the term, they are planning to
have a consultation with the wedding couple,
do an overview of their plans and offer suggestions or bridge gaps in the plan,
create a complete timeline including all hired event pros times,
connect with the hired event pros,
coordinate and manage the rehearsal,
check in with wedding parties and event pros to make sure set up is happening the way it is supposed to,
Assist with set up & personal items
make sure we are staying on time
handling any issues and
holding and possibly mailing the marriage certificate
doing reminders during the event
making sure all your personal items find their way home
helping with tear down
Just to name a few of the planning, coordinating and tasks we handle. If you need more education on the difference of the two, follow the link below.
How to hire a wedding planner
Make sure you check references for any wedding professional, including wedding planners. Our goal as a planner is to help you and your fiance visualize your first party as a newly married couple and create an atmosphere where you, your family and friends can be a guest at your wedding and reception. You can search for wedding planners from Associations such as ABC (Association of Bridal Consultants), The Knot or Wedding Wire.
In closing, yes every wedding should hire a wedding planner to help with ideas, decor and design, saving you time and enjoy the process along the way. Are you ready to take that step and hire a wedding planner? Contact me by phone 480-248-4938 or at