Looking for a different way to make a splash during your cocktail hour and reception? One way to kick it up a notch is to have fabulous drinks at your gathering. There are different drink/bar options that you can offer at your wedding or event.
Top things people will remember and talk negatively about is how the food tasted, having to wait in too long of a line for food or drink, clean bathrooms and ease of parking.
With that being said, if you are hosting your reception at a private location, I strongly suggest hiring a professional bartending service.
Let's chat about the different drink/bar options that you can offer at your wedding or event.
Open Bar
This has been the typical type of bar option offered at events. It is the most hospitable option. It is also the most expensive option as you are paying for all the alcohol and mixers. You can decide if a consumptions package or a bar package is best for your event. You should consult with your bartender/bar service to discuss the options and select the one that is best for you.
Cash Bar
A cash bar is when you have your guests pay for their drinks over and above water, ice tea, lemonade, coffee or tea.
Signature Cocktail
This is fun and highly specialized to the couple. You can choose a favorite cocktail using a favorite alcohol and/or mixer and give a name special to you and your new spouse.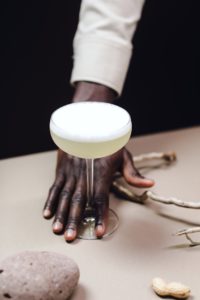 Dry Bar or Mocktail Bar
Are your guest not big alcohol drinkers? Offer a Mocktail bar or dry bar. You and your bartending service can come up with some fun and excellent tasting mocktails.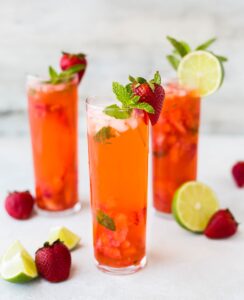 Beer & Wine
Choosing to serve beer and wine is a great option to save some money while providing some alcohol during your event. If you, your new spouse and your guests are primarily beer and wine people, you do not need to invest in alcohol that is not going to get used.
I highly suggest that you hire a professional bartender and service to consult with and serve your guests. They will assist with the following items
Consult with you on your beverage needs and wants.
Purchase all the alcohol, mixers, garnishes, cups, napkins, etc
Prepare/slice the garnishes
Purchase and deliver all the ice.
Ice down the drinks
Set up the bar
Keep drink options filled at the bar
Tear down the bar at the end of the event
Help ensure guests aren't getting out of hand and over drinking
Provide professionalism and the insurance to cover the liability for the alcohol.
In my opinion, they are worth every dollar you will spend on them. Your bartending service will be instrumental in educating you on the different drink/bar options that you can offer at your wedding or event.
Use this link to read more about hosting an open bar.
If you want some knowledge on what you should have at your bar, read this article.
Ready to move forward with the planning for your first party as a married couple? Are you are worried about all the decisions to make? Want to create and enjoy a stress free wedding or event? Will you have beautiful decor that really expresses you and your partner? Please click on READY to get some assistance with me.