Save the Date and The Wedding Invitation Suite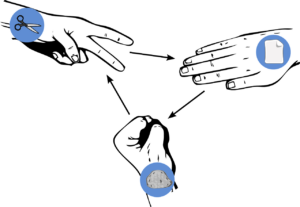 You were asked by a special person and you said "Yes!" to that special person. How do you let your family and close friends know that you said yes and a date has been selected? Design a save the date and wedding invitation suite to make your official announcement for you.
Now that we are past the days of a carrier pigeon, a message in the bottle or the good old-fashioned phone tree, how do you notify your family and friends about your upcoming wedding weekend? Side note, please notice I said "wedding weekend" and not "wedding day". Let's be real, it is a whole weekend not just a day 🙂
Do you use rock, paper and scissors to notify your family? You might not use it to create your invitations but maybe you use rock, paper, scissors to decide who picks the design, puts the invitation suite together, addresses and sends them out. If that is your method continue reading for a better solution.
Save The Date
Depending on how early you are planning, you are going to send a "Save the Date" card initially.
Usually, these cards will have an engagement photo of you and your fiancé, the date of the wedding and geographical location. I bet you are asking yourself what is geographical location. Geographical location means the city, state and country (if you are going to another country)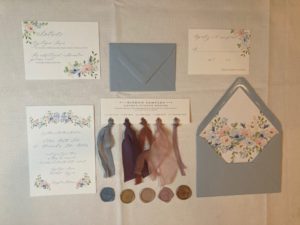 The Wedding Invitation Suite
The next item that you would send is the invitation.
The invitation suite sets the stage for the wedding and speaks to you as a couple. Your invitation suite should match your style as a couple and your wedding. If you are having a super formal wedding, people wearing evening gowns & tuxes, sit down to enjoy a seven-course meal, orchestra dinner music, a big band for dancing and use a one panel card with a casual headshot, a casual font and no response card. Those are 2 very different themes and styles.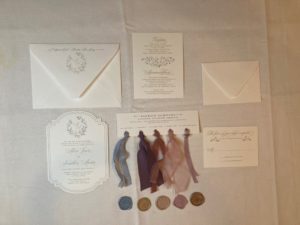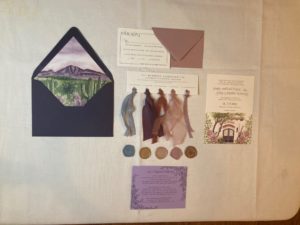 Choices
There are many styles, shapes, paper types, fonts and accessories to be used to create your specialized invitation suite. Between your wedding planner referring you to a fabulous stationer and that stationer working closely with you, you can create something special for your wedding. Please use the links below to start the learning journey into your invitation suite.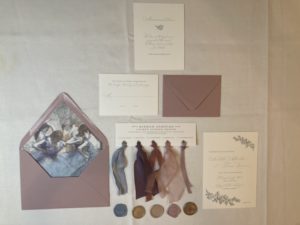 If you are in the midst of planning your wedding and don't want to utilize the rock, paper, scissors method to assist you with making decisions, provide guidance with designing the décor and feel for the ceremony and reception, use the links below to guide your inspiration.
www.laurenyvonnedesign.com/blog/choosing-wedding-invitations
https://laurenyvonnedesign.com/blog/whats-in-a-wedding-invitation-suite/
https://laurenyvonnedesign.com/blog/how-to-word-a-wedding-invitation/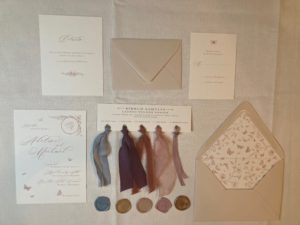 After reading this article, trying rock, paper, scissors as your guide and decision-making tool and you are looking for an advocate to help you make decisions, provide guidance designing the decor for the ceremony and reception and give you your time back both during the planning process and more importantly during your wedding weekend, let's schedule a consultation. I can be your advocate and lead you through this fun process.