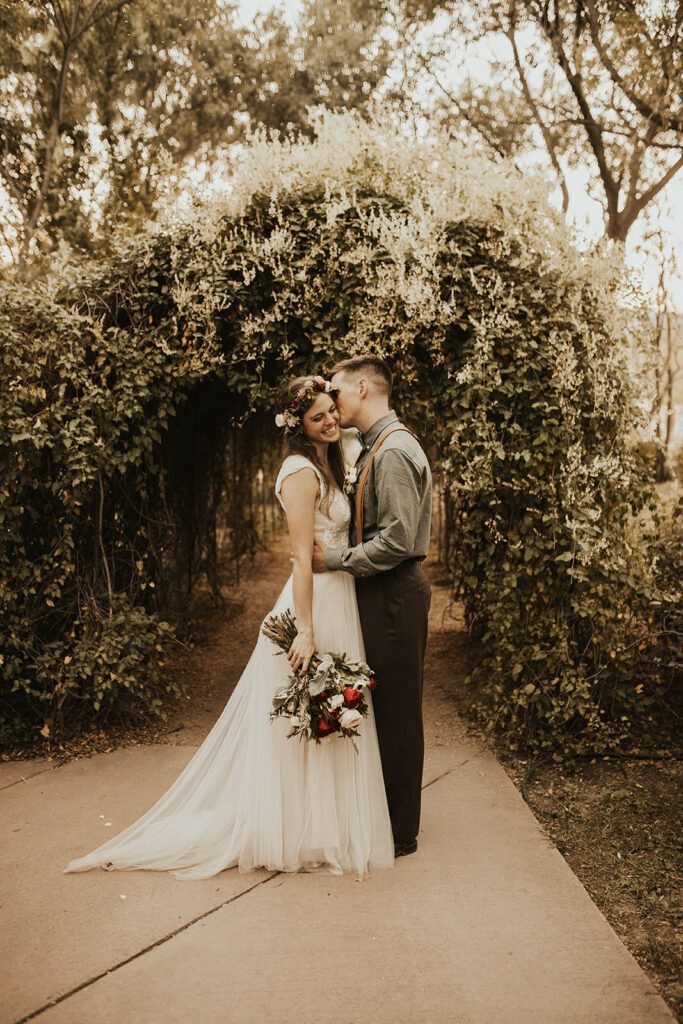 It is time to start designing your wedding. You have selected a date, time and hopefully your venue. Your wedding attire also speaks to you and your fiance's design aesthetic as a couple. Typically, your wedding is the first official joint venture showing the world who you both are as a new team.
Along with picking your colors, choosing clothing styles will speak loudly for you. Below are some items to think about and consider when choosing your wedding party attire.
Wedding Dress
First and foremost, think about your body shape and start choosing a dress shape that is the most flattering for your body. There is the pear, rectangle, apple, hourglass body shape.
Pear -Small on the top and larger in the hips; would look best in a dress with a belted waistline and flowing skirt.
Rectangle -Straight up and down, no definition at waist, should look for a dress that gives curves and has a belted waist.
Apple -Larger on the top half and tappers to pretty small on the bottom half, a dress that emphasizes the bust (v-neckline) and waist with a slight flare to the skirt.
Hour Glass – Very shapely in the bust and hip area, small waist, any dress with a scooped neckline, natural waistline emphasized and flowing skirt.
Plus size – The empire dress with a skirt beginning just under the bust with an A-line shape flowing to the floor.
Tall – A long lean silhouette to emphasize your natural shape. Select a dress with a lower waistline, simple embellishments and proportions that fit your body.
Petite – An empire, trumpet, sheath or modified A-line gown is best. If the dress has a waistline above your natural waist it will make your lower half appear longer.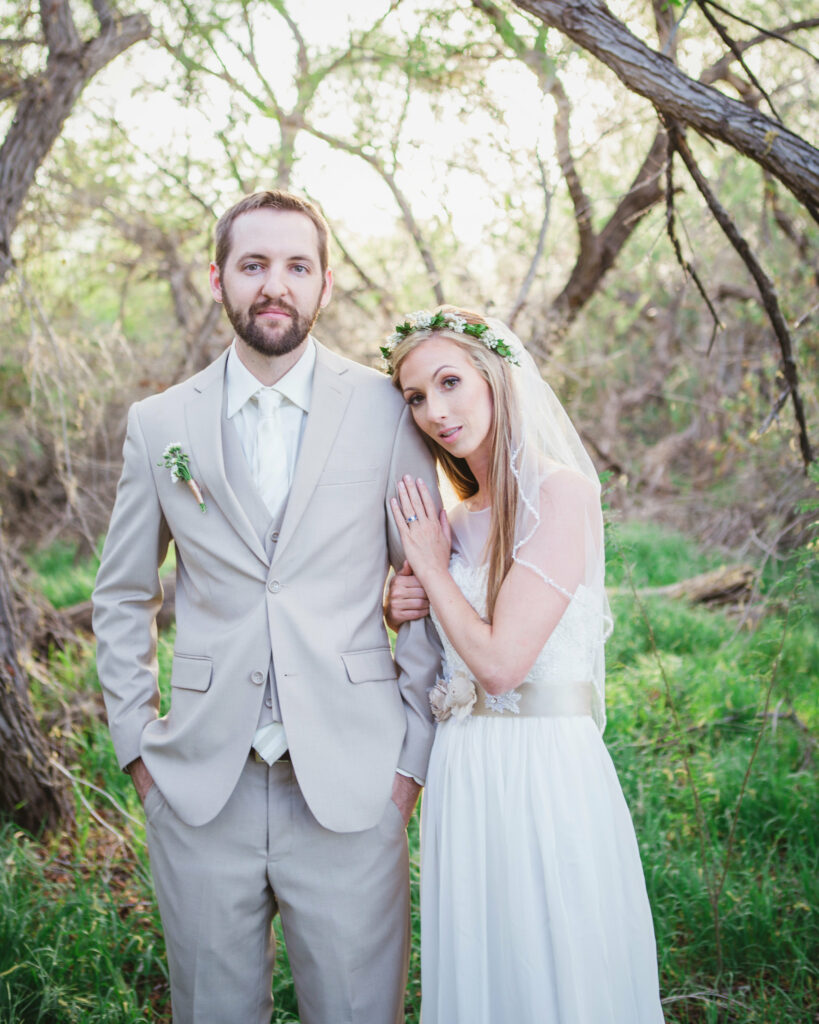 Tux or Suit
Now that the wedding dress has been selected, it is time to select clothing for your fiance. Select a look that coordinates well with the wedding dress. Please, please, please, don't pair a super casual look with a super formal dress. You also want to make sure the colors coordinate. If the wedding dress is off-white don't have a white shirt being worn. The color difference is really going to show in the pictures.
I have a great article from Celebrity Tux & Tails on "Choosing the Pant and Shirt". Another great article is "Coordinating the Groom's Attire"
In the next article, we will discuss choosing wedding attire for the rest of the wedding party.
.