Yes you read the title correct. October brings Thanksgiving & Hispanic Heritage. Well it brings Thanksgiving to our Canadian friends. Did you know they celebrate Thanksgiving in October? Did you know October is Hispanic Heritage Month? Do you know who Juliette Gordon Low is? The last day of the month is Halloween! It is still exciting even though it will look different this year.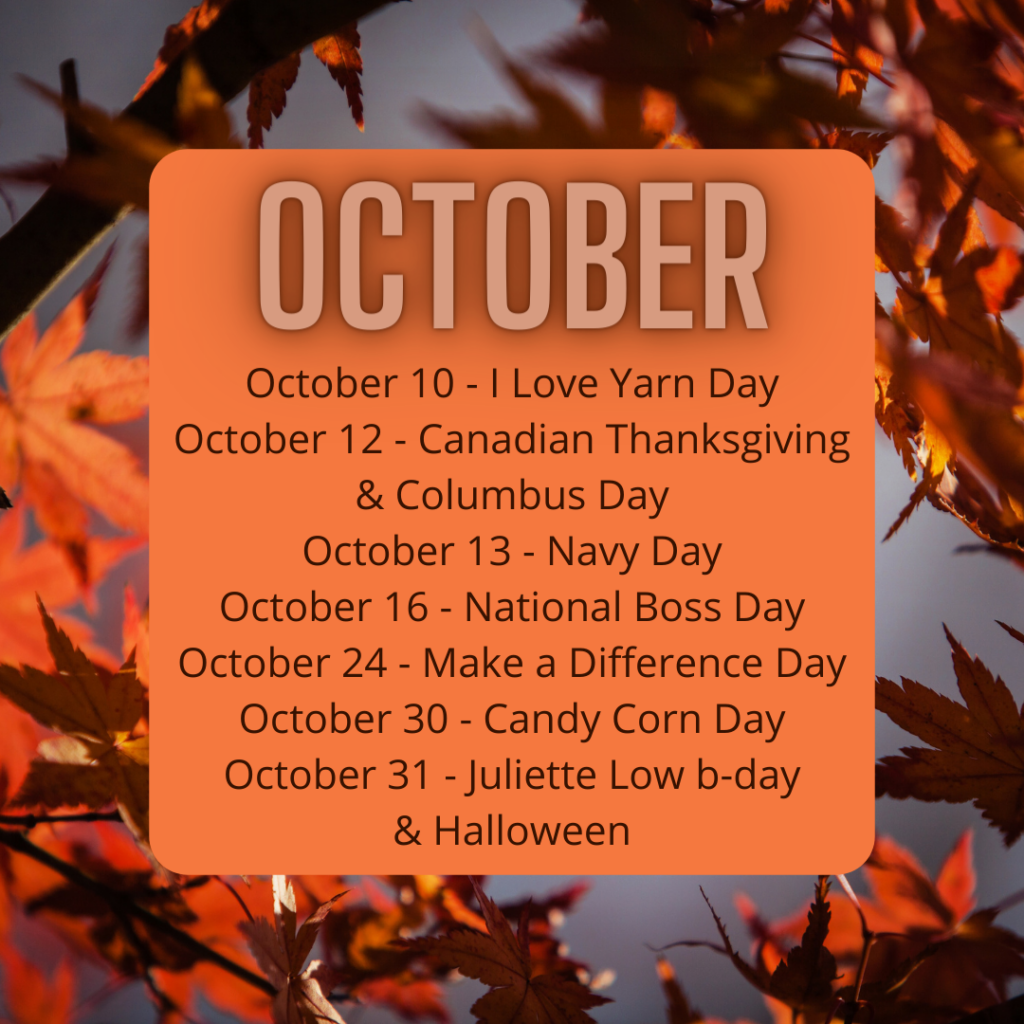 Canadian Thanksgiving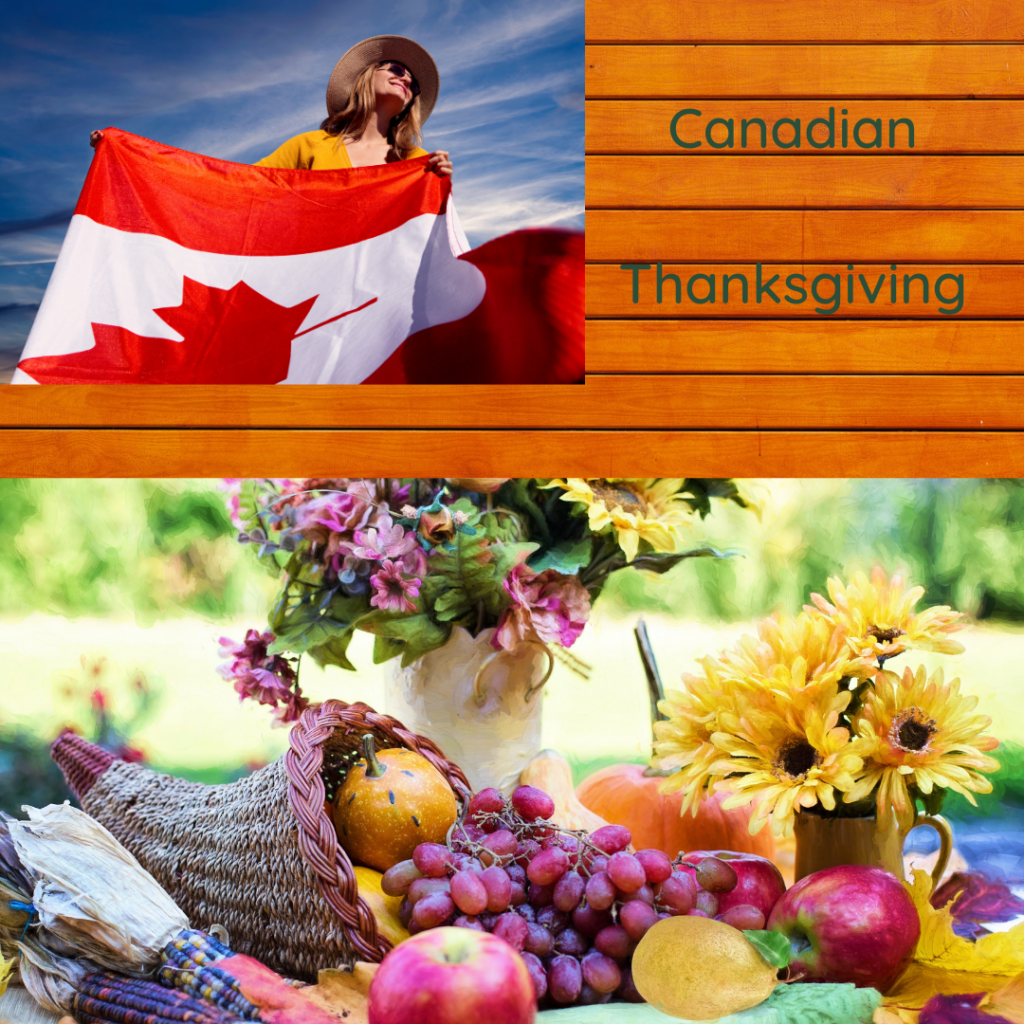 Did you know the Canadians have a different Thanksgiving? I just recently found this out and was surprised. Why is their Thanksgiving on a different month? Do they celebrate the same way? Of course, I needed to learn more about this. Ready to learn more?
Even thought the Canadian Thanksgiving looks similar to the USA Thanksgiving, they originally wanted to holiday to celebrate not being American. The Canadian protestant ministers started in 1859 to ask the colonial government for an official day to praise God for bountiful harvests.
While the USA was involved in the Civil War, the Canadian would go to church on what is now Thanksgiving to express gratitude for being Canadian and having a harvest of food.
The first Canadian Thanksgiving was moved to Monday in 1908. The railways requested for it to move from the middle of the week to a Monday so it could be used as a long weekend to visit family. It became a permanent holiday in 1957.
https://time.com/4971309/canadian-thanksgiving-2017-history/
Hispanic Heritage Month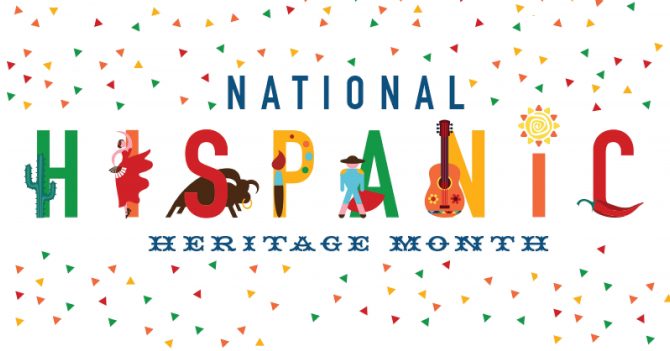 Hispanic Heritage Month, September 15th – October 15th, is an annual celebration of the history and culture of the U.S. Latinx and Hispanic communities. The Hispanic Heritage month began in June of 1968 by California Congressman George Brown.
The timing of Hispanic Heritage Month falls in line with the Mexican Independence Day celebrations of several Latin American nations on September 15. The Independence Day was celebrating the five Central American countries; Costa Rica, El Salvador, Guatemala, Honduras and Nicaragua becoming independent from Spain, September 15, 1821.
https://www.history.com/topics/hispanic-history/hispanic-heritage-month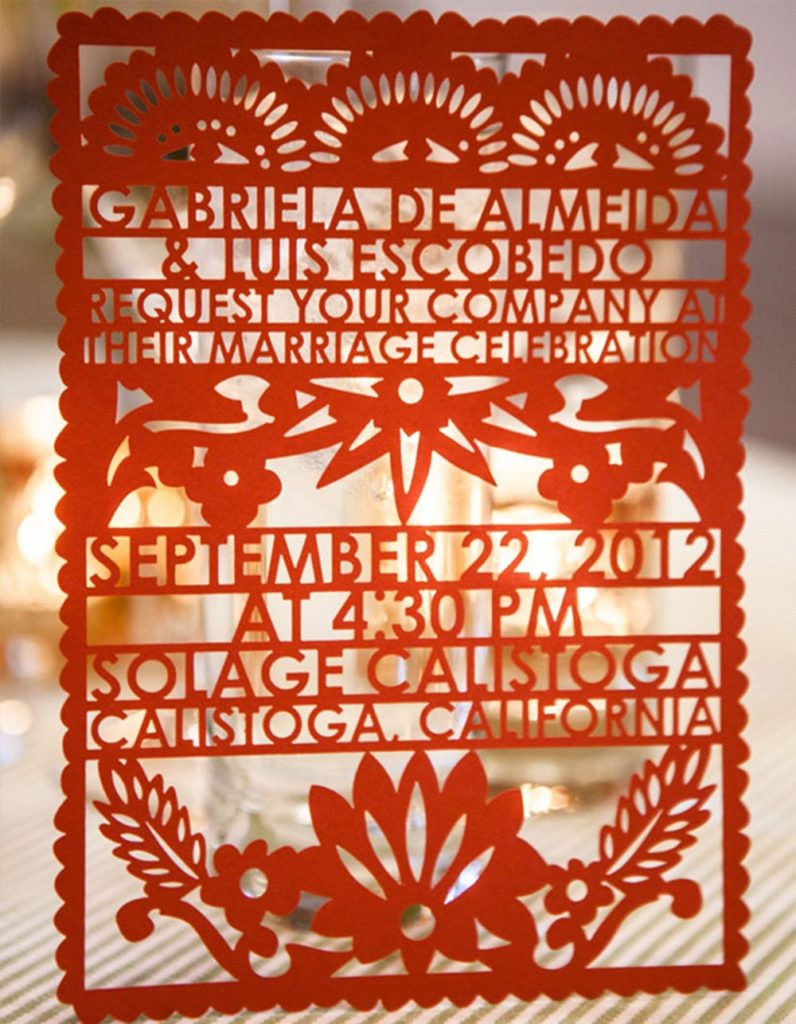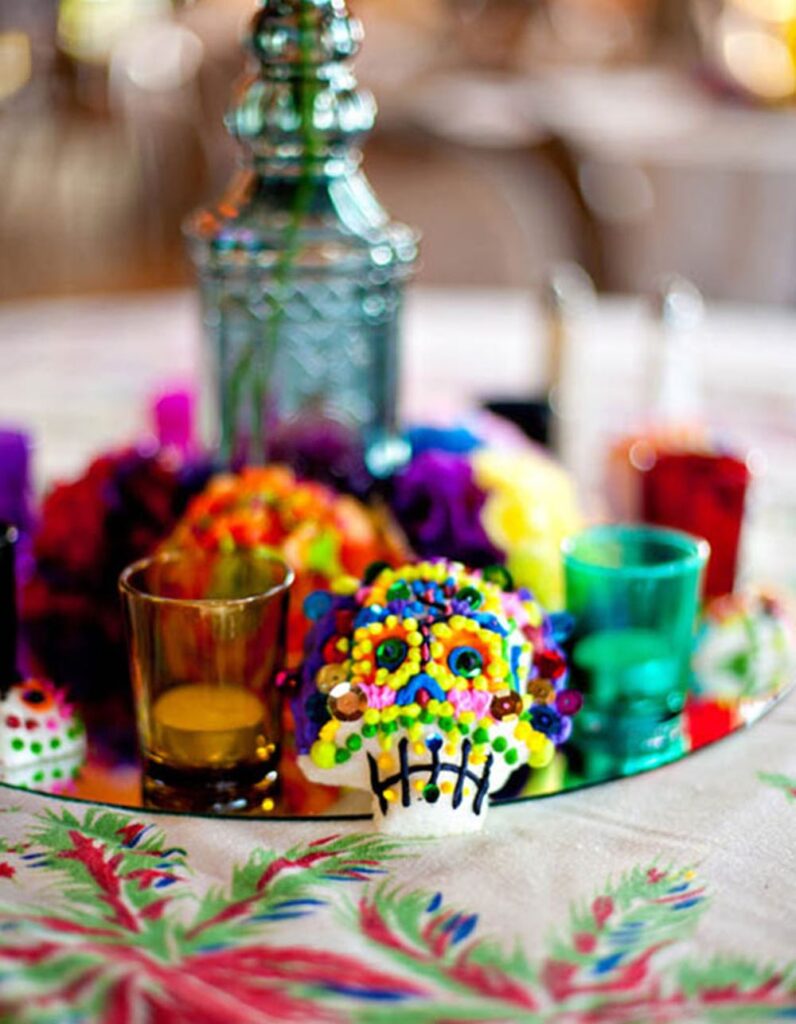 Happy Birthday Juliette Low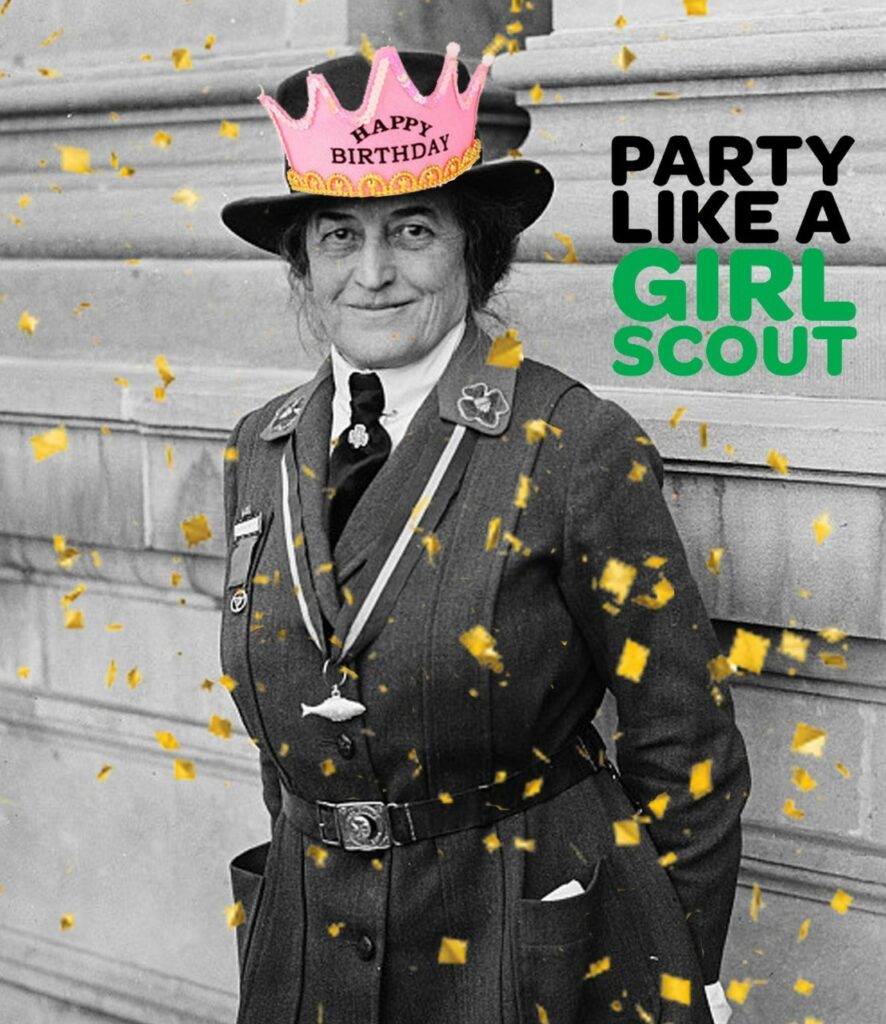 Girl Scouts and Girl Guides all around the world will be throwing birthday parties for Juliette Gordon Low. Her birthday is October 31. She is the founder of Girl Scouts and Girl Guides. Yes, there is a Girl Scout program across the globe. They are called Girl Guides.
Juliette truly believed in the potential of all girls and the importance of encouraging their individual growth, character, and self-sufficiency. Juliette is credited with establishing and nurturing a global movement that has changed the world for girls.
A meeting in 1912 with Sir Robert Baden-Powell, the founder of Boy Scouts, inspired Juliette to establish Girl Scouts that same year. Telephoning a cousin from her home, she announced, "I've got something for the girls of Savannah, and all of America, and all the world, and we're going to start it tonight!"
Juliette Gordon Low died January 17, 1927, at her home in Savannah, Georgia, after a long and private struggle with breast cancer.
For more information on Juliette Low and Girl Scouts use this link – https://www.girlscouts.org/en/about-girl-scouts/our-history/juliette-gordon-low.html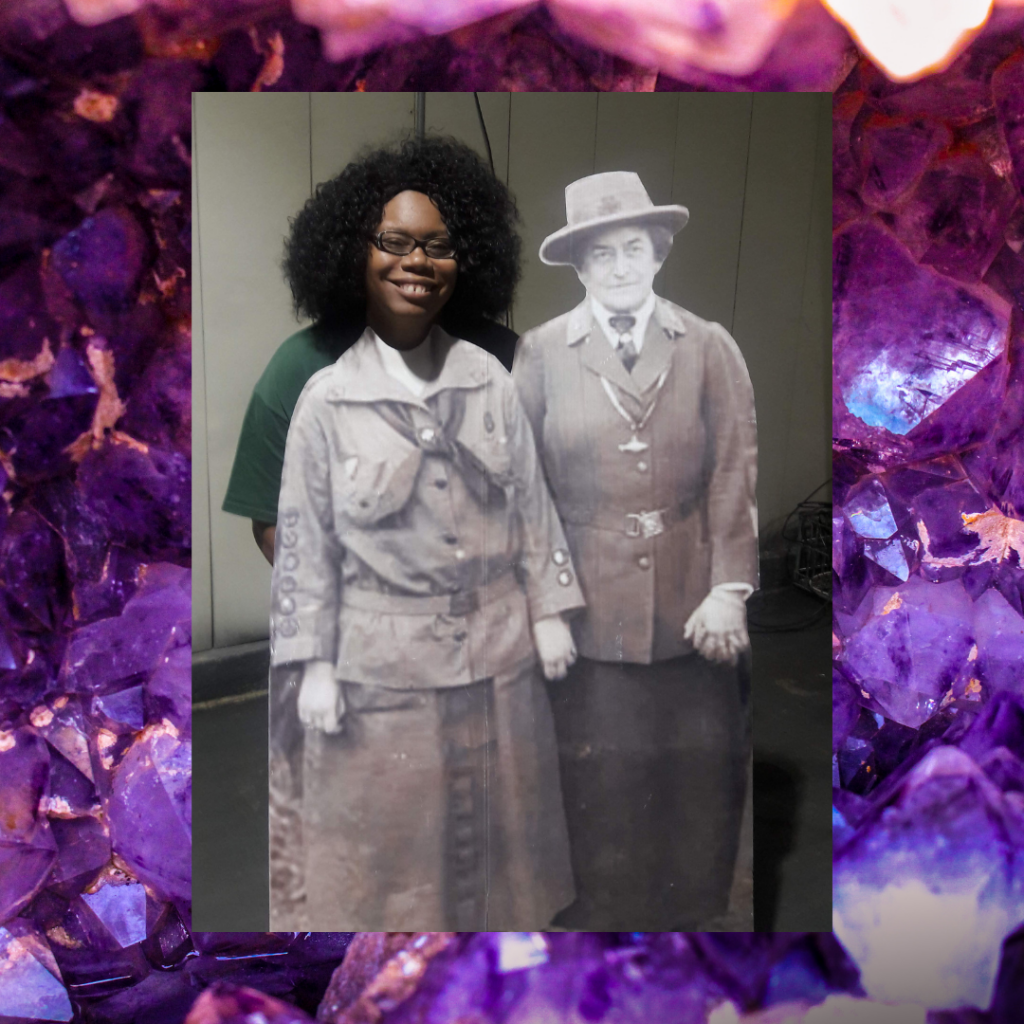 I was a Girl Scout from 3rd grade to 9th grade and this allowed to learn many different activities. Some of the things I remember are camping trips, foil packet meals, singing, crafts, first aid and learning how to care for a home.
I encouraged my daughters to join Girl Scouts. They were in from 1st grade all the way through 12th grade. They earned all 3 higher-level awards – Bronze, Silver and Gold. We traveled to Houston for a National Convention. One of my daughters went as a delegate. It was a wonderful leadership training opportunity. We took trips to the Grand Canyon, Disneyland, Bisbee, Northern Arizona and Savannah Georgia to Juliette Lows birthplace. Yes, we sold many cookies throughout the time. Cookie sales taught them business ethics and financial planning for us to take those trips. They also used proceeds to go to Girl Scout camps. It has been a fabulous experience. I am still involved and volunteer with Girl Scouts!
For information to find a local council to you – https://www.girlscouts.org/en/about-girl-scouts/join/council-finder.html