June marks the halfway point of the year. Can you believe it is already June? Here's to the second half of the year being on an upswing from the first half. We are strong resilient people and we will continue to concur whatever we are faced with. In this article, you will find some fun and educational June activities.
June 14, 1777, the Second Continental Congress passed a resolution that "the flag of the United States be 13 stripes, alternating red and white, with a blue field with 13 stars representing the 13 colonies". On 1916, President Woodrow Wilson established June 14th as Flag Day.
We the people of the United States have been celebrating Flag Day for over 100 years. Take some time to learn a new tid bit about the flag and hang your flag outside. It is imperative that you bring your flag inside before dusk unless you have a dedicated light source on your flag.
Follow these link to learn more facts and history of the flag.
https://www.history.com/news/95-years-of-flag-day
https://www.ushistory.org/betsy/flagfact.html
https://www.educationworld.com/holidays/archives/flag_day.shtml
Happy Birthday U.S. Army!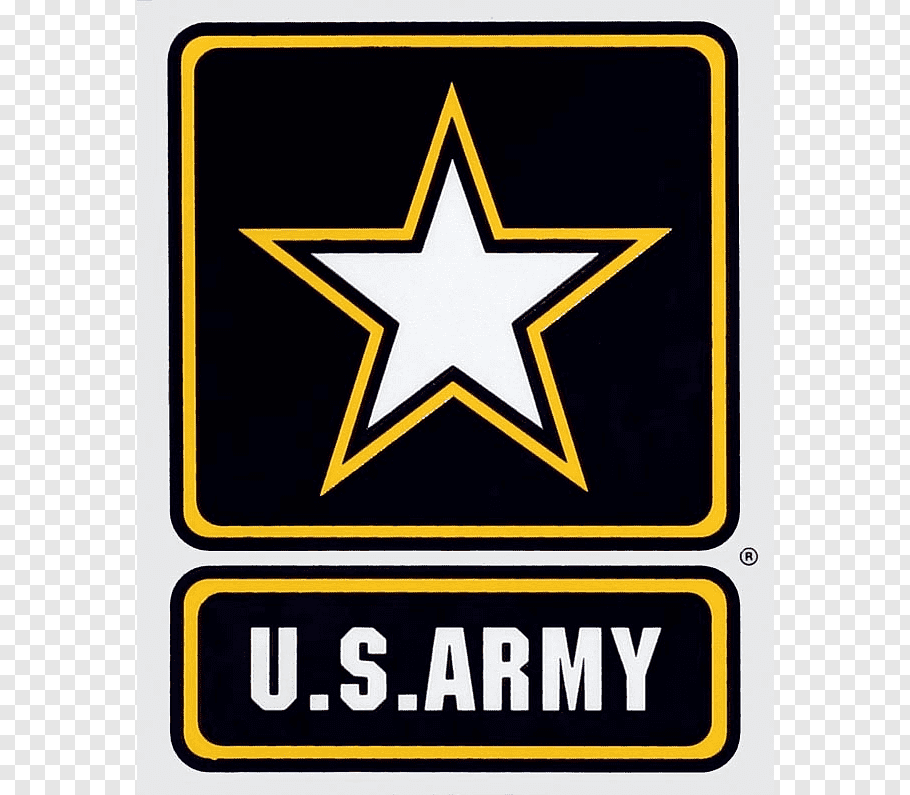 The U.S. Army is turning 245 years old! Their birthday is June 14, 1775. The Continental Congress authorized enlistment of expert riflemen to serve the United Colonies for one year. June activity number 2.
For more information click on the link below.
https://www.uso.org/stories/1630-23-facts-for-the-army-s-240th-birthday
Emancipation Proclamation & Juneteenth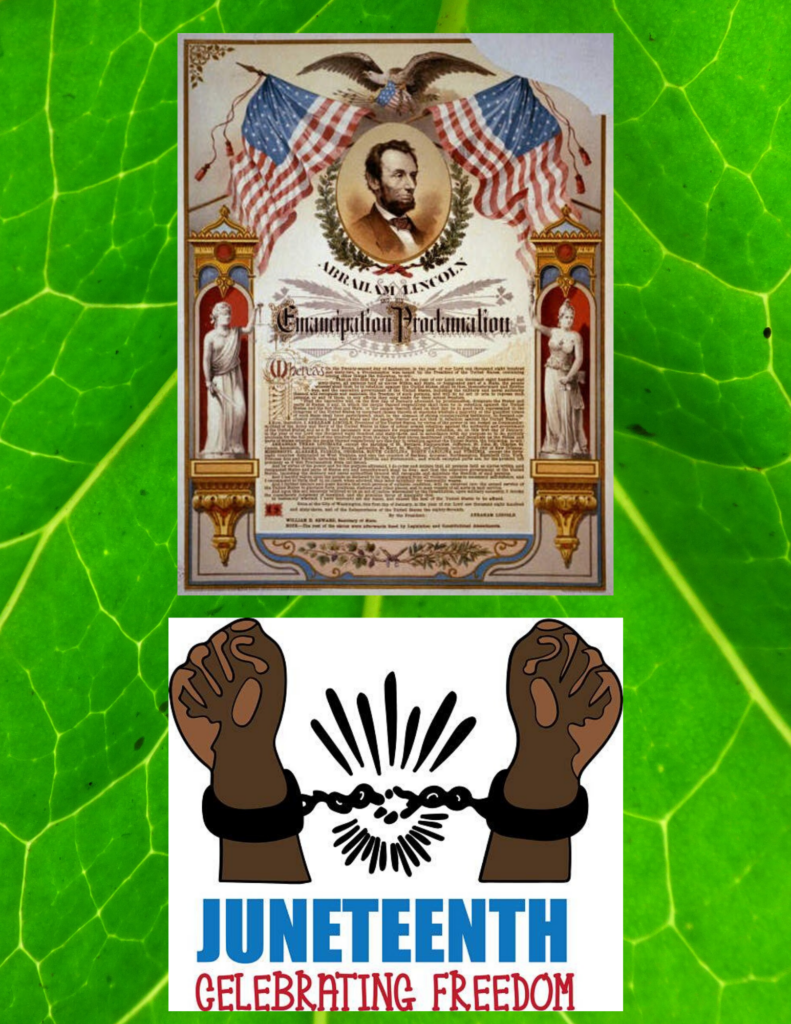 The 3rd June activity is Juneteenth. On September 22, 1862, President Abraham Lincoln issued the preliminary Emancipation Proclamation. The proclamation declared that as of January 1, 1863, all slaves in the states currently engaged in rebellion against the Union "shall be then, henceforward, and forever free." The document applied only to enslaved people in the Confederacy, and not to those in the border states that remained loyal to the Union.
Black Americans were permitted to serve in the Union Army for the first time, and nearly 200,000 would do so by the end of the war. The Emancipation Proclamation paved the way for the abolition of slavery in the United States. By the end of January 1865, both houses of Congress had passed the 13th Amendment which was ratified that December.
Junteenth is important because it is the oldest, nationally celebrated remembrance for the ending of slavery in the United States. On June 19, 1865, Union soldiers led by Major General Gordon Granger arrived in Galveston, TX with news that the war had ended and that the enslaved ALL enslaved were considered free.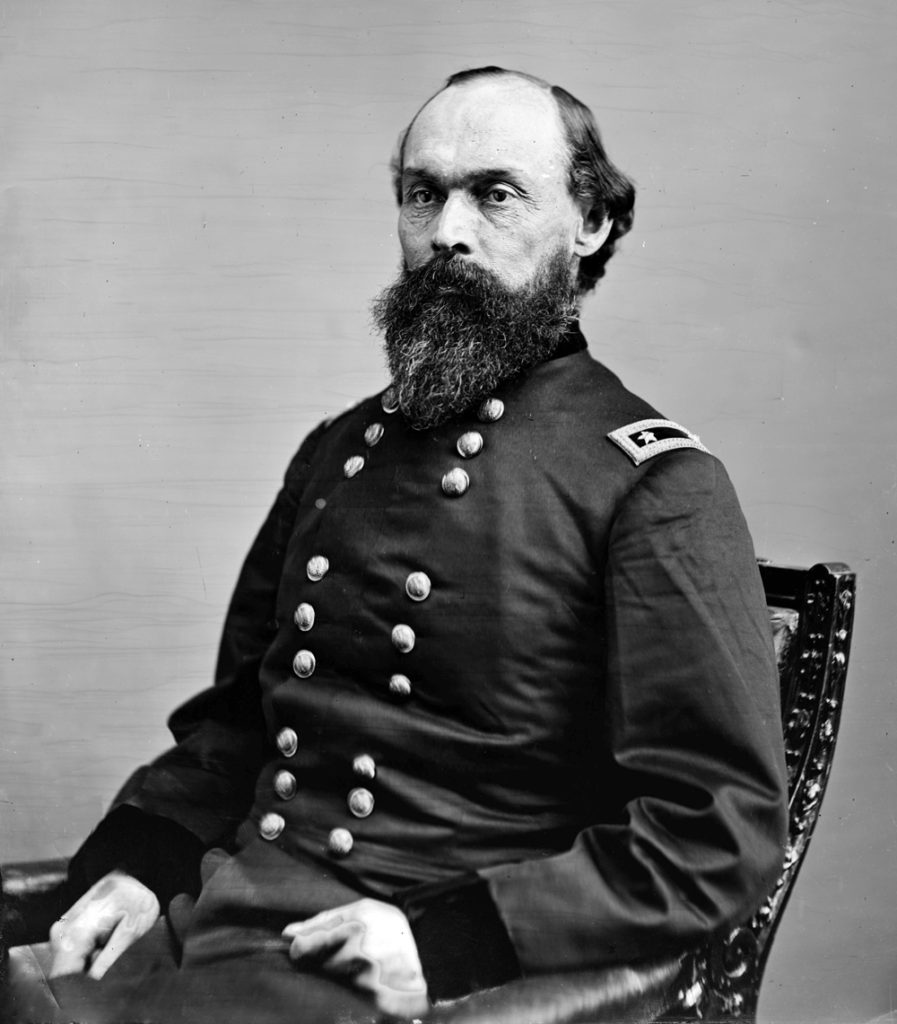 For more information on Emancipation Proclamation or Juneteenth, please use the links below.
Happy Father's Day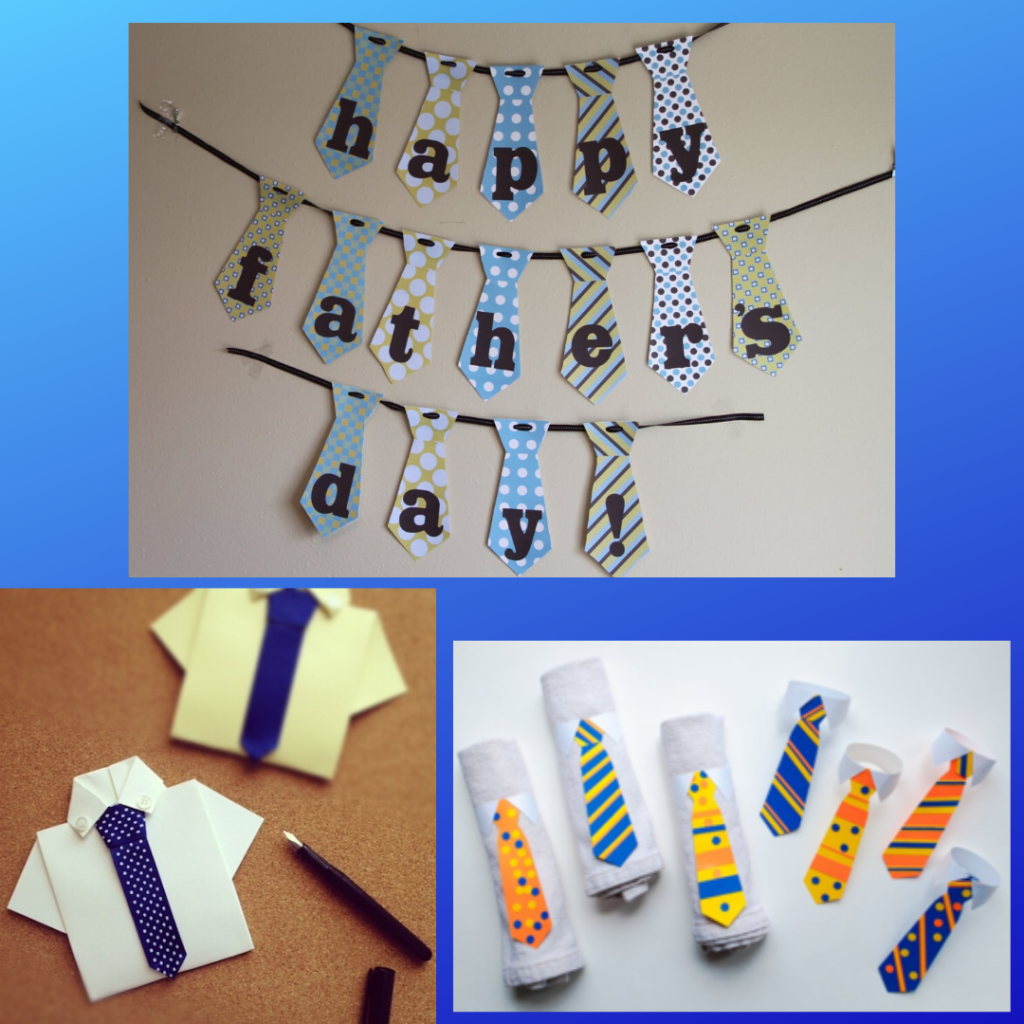 The first Father's Day was celebrated on June 19, 1910 in Washington state. It wasn't until 1972, 58 years after President Woodrow Wilson made Mother's Day official, that father's day became a nationwide holiday in the United States.
A woman named Sonora Smart Dodd, one of six children raised by a widower, tried to establish an official equivalent to Mother's Day for male parents. She talked to local churches, YMCA, shopkeepers and government officials to drum up support for her idea. Washington State celebrated the nation's first statewide Father's Day on June 19, 1910.
Click here for more information on Father's Day.
Use these links below for gift, craft and decor ideas. Have fun with it!
https://www.allfreeholidaycrafts.com/Fathers-Day-Ideas/Napkin-and-Banner-Fathers-Day-Decorations
Summer Recipes
I have a couple of light and fresh recipes that are perfect for the summer months. The first time I tried this salad, I was at a Girl Scout retreat. It was very tastey, light and hydrating. This is a wonderful recipe to take to a June activity and share with others.
I came across the recipe for the grilled corn salad by pure happenstance. It had ingredients that I and my family enjoy. We all like it and it turned out to be a crowd pleaser at a pool party pot luck. I hope you enjoy them as well.
Watermelon Salad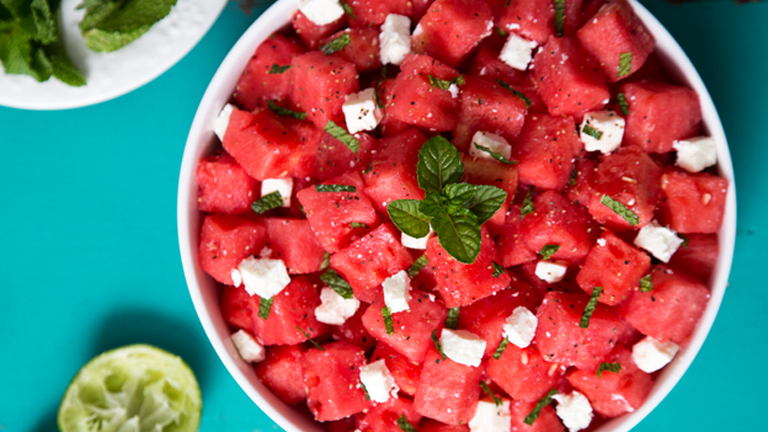 Watermelon
Red Onion
Feta Cheese
Mint
Dressing – 1.5 TBSP Apple Cider Vinegar, 5 TBSP Olive Oil, 3 TBSP Basil
Grilled Corn Salad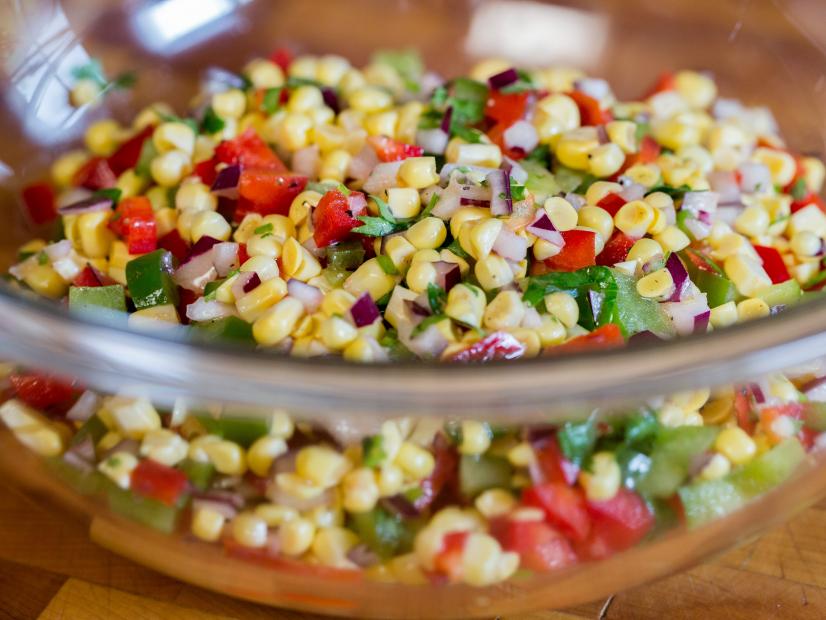 6 ears fresh corn
2 TBSP Canola Oil
Salt & Pepper
2 cups halved cherry tomatoes
1 small red bell pepper (chopped)
4 scallions (chopped)
2 cups Arugula
Dressing
1 lemon juiced, 4 TBSP Olive Oil, Salt & Pepper, Neely's Barbeque Seasoning
Preheat grill or broiler to medium heat.
Rub corn with 2 TBSP of canola oil and season with salt & pepper. Grill/broil corn for 7 minutes or until ears are lightly browned.  Remove from grill and allow to cool.  Remove the kernels from the cob and place in a large mixing bowl along with the cherry tomatoes, red pepper, scallions and arugula.
(I have found frozen charred grilled corn at Trader Joe's)
In a small bowl, prepare dressing by whisking together lemon juice, olive oil, salt, pepper and Neely's Barbeque Season to taste.
Toss the salad with the dressing and serve at room temperature.
Recipe from Down Home with the Neely's – Food Network
Substitute for the Neely's Barbeque Seasoning
INGREDIENTS
1 1⁄2 C – Paprika
3⁄4 C – Sugar
3 3⁄4 TBSP – Onion powder
1 TBSP – Garlic powder
1 tsp – Fresh Ground Black Pepper
DIRECTIONS
Stir together all ingredients in a small bowl.
Store in an airtight container in a cool, dry place.
Seasoning will last up to 6 months.
https://www.food.com/recipe/the-neelys-barbeque-seasoning-412357