February – It is the month of love!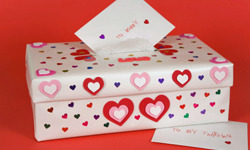 I remember February from childhood as the month of hearts, chocolate, doilies, lace and cards! I loved it. A fun decorated box to collect my cards and candy in. As an adult, I remember sending my twin daughters to the father-daughter dance. Such fun memories. Valentine's greetings date back to the early 1400's. Americans probably began exchanging hand-made valentines in the early 1700s. In the 1840s, Esther A. Howland, known as the "Mother of Valentine" began selling the first mass-produced valentines in America made of elaborate creations with real lace, ribbons and colorful pictures known as "scrap."
Follow this link to learn more about the history of Valentine's Day – https://www.history.com/topics/valentines-day/history-of-valentines-day-2
Love is in the air. There will be many people pledging love to each other, getting engaged, expressing love and consuming sweets. You can have a Valentine themed wedding or event in a grown up color palette. It does not have to be pink and red. Take a look at the color palette I came up with below. It has a vintage flair and can be perfect for a wedding or a party.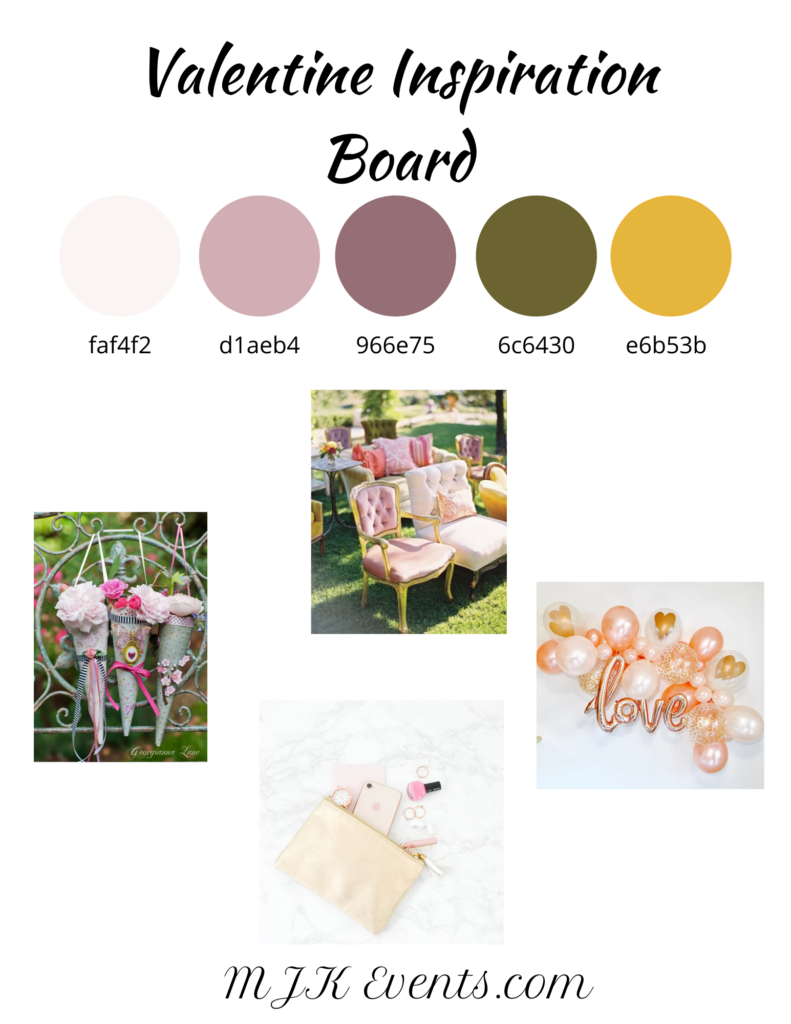 For more valentine wedding/event inspiration, follow this link – https://tinyurl.com/v73un5b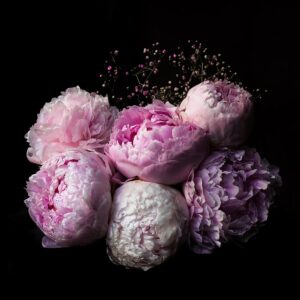 Since it is February and the flower shops are going to sell and deliver an abundant amount of flowers, let's look at wedding flowers.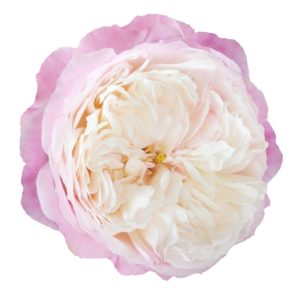 Most people love beautiful, soft, colorful, sweet smelling flowers. They can be a beautiful accessory to our outfits and decor. Yes peonies are wonderful and can be pretty expensive (In Arizona anyways). They can be used sparingly to help save your flower/decor budget. Your florist can also assist you with some wonderful substitutes like Garden Roses. Ranunculus' are also really pretty flowers. Click on the link to see some beautiful bouquet inspiration.
https://tinyurl.com/uqyrqma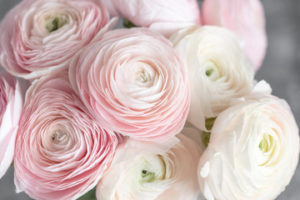 3/4 a cup of flour
1/2 a cup of water
1 envelope unflavored gelatin (2.5 teaspoons)*
3 tbsp corn syrup
4 cups birdseed
Mix all ingredients together in a large bowl. Spoon mixture in a heart shaped silicone mold halfway, add ribbon or bakers twine folded to make a hanging loop. Continue filling the mold with the mixture. Sit and firm up over night.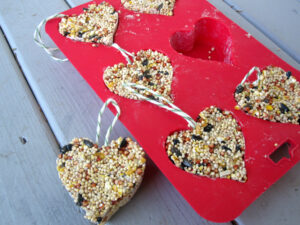 Important February Dates
Black History Month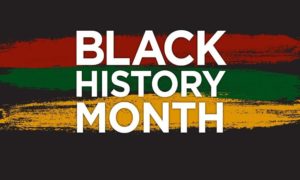 Rosa Parks Day – 2/4
National Wear Red Day – 2/7
Arizona Statehood Day – 2/14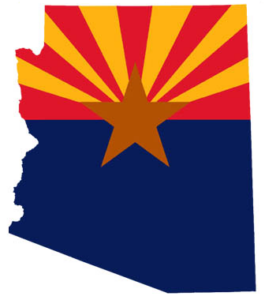 Valentines Day – 2/14
Susan B. Anthony b-day – 2/15
President's Day – 2/17
Mardi Gras – 2/21
Ash Wednesday – 2/22
Happy Arizona Statehood Day
Arizona is 108 years young!!! If you went to school in Arizona, you learned that we are known for the 5 C's. They are
Copper
Cattle
Citrus
Climate
Cotton
These 5 items were things Arizona made their income from. We are also known for our mountains, canyons and our winter visitors.
If you are looking for some things to do to celebrate Arizona – follow this link; https://azbigmedia.com/lifestyle/experience-az/10-ways-to-celebrate-arizona-statehood-day/
Please visit the Arizona Heritage Center in Tempe. This is a wonderful museum with many interactive exhibits and fabulous history of Arizona! https://arizonahistoricalsociety.org/
Ready to move forward with the planning for your first party as a married couple? Are you are worried about all the decisions to make? Want to create and enjoy a stress free wedding or event? Will you have beautiful decor that really expresses you and your partner? Please click on READY to get some assistance with me.