It was time for us wedding professionals to have a party for us. We are typically ALWAYS the ones giving or performing at parties. This is when the Event Ensemble Signature Event comes in handy. Even though we have some wedding professionals providing the party, it is a great time to show off their talents to potential referral partners and it also an awesome opportunity to get to network with people you might not get to network with normally.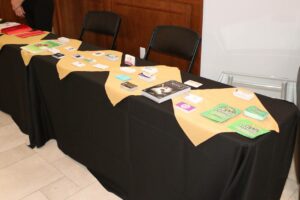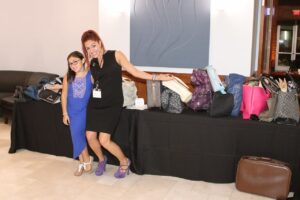 Our networking meetings are typically held on Thursday mornings. There are some people that aren't able to attend but they might be able to make it out to a signature event which can be held in the evening. I love it when we can come together, work and party as a team and also give back to others. We had 2 giving opportunities – $5 for every paid ticket went to St. Mary's Food Bank and collecting luggage, duffle bags, backpacks or tote bags to donate to FosterHope Foundation.
Last year I planned a Christmas in July party!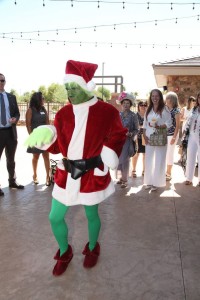 This year was DJ Trivia Night!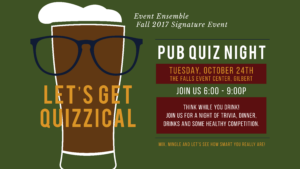 We had 20 wonderful and giving wedding professionals participate
Barb & Burt Shapiro – GreenScreen Entertainment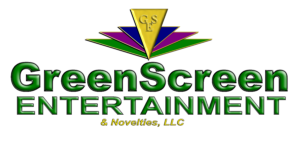 Brett Carlson – Grins 2 Go
Celeste Tally – Celeste's Kitchen & Catering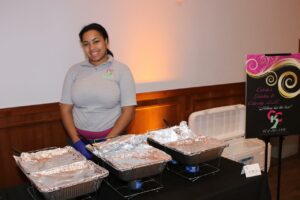 Chuck Field – Chuck Field Comedy Ventriloquist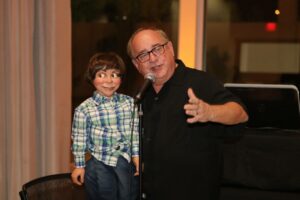 Chad Zaneis – Hey, Bartender!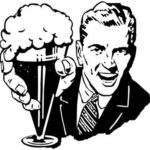 David Hoyt – David Hoyt Entertainment & DJ Trivia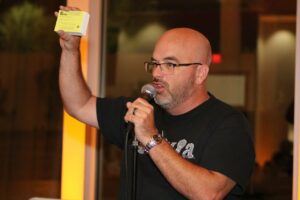 DeeAnn Deaton – GrooveHeads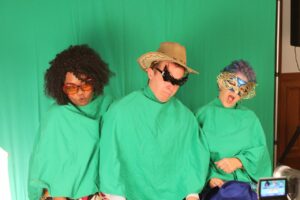 Dorrenda Windom – Dynamic Cuisine Catering & Events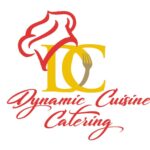 Emily – ETC by Emily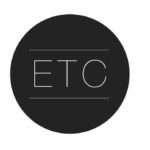 Felicia Kessler – Celebrity Tux & Tails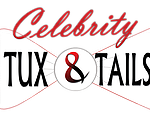 Jill Granger – Page + Parcel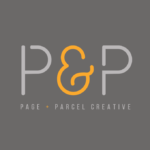 Jan Jenness – The Falls Event Center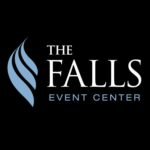 Jaime Figueroa – Divinity Lighting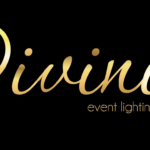 Laura Levine – Because Baked Goods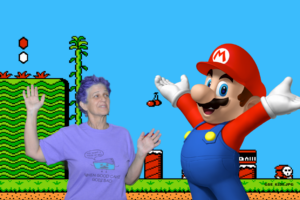 Lisa Forner – Lip Wisdom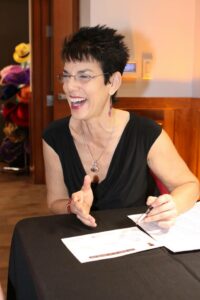 Lisa Power – Heidi's Events & Catering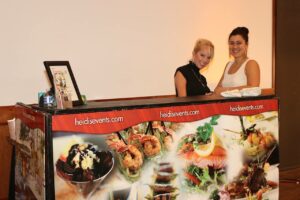 Meagan Podkulski – Butterfly Events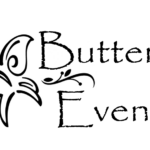 Ryan Ingram – Ingram Entertainment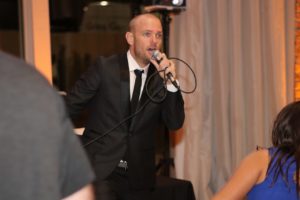 Scott Faver – The Party Favers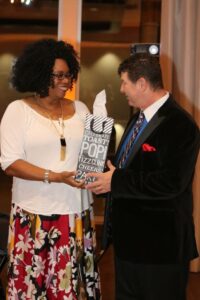 We had gifts donated by Jennifer Phipps of The Leading Etch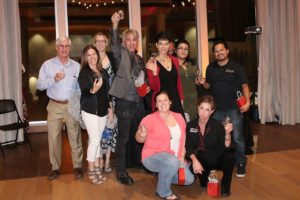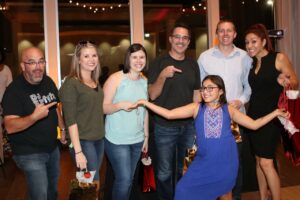 It was a fun evening!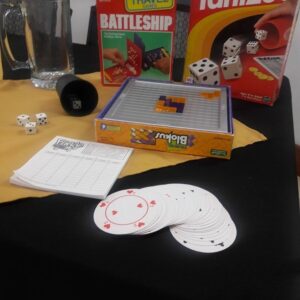 We had Gluten free Chocolate Chip cookies donated by Mr. Nelson's cookies.