Photo or Video? What's your best option?
Your wedding date is approaching quickly. You have been planning and visualizing your wedding day for months now. You have most of the details planned. The wedding day is fast approaching and you are still dreaming about all the special touches you have created for your wedding. Your wedding has finally arrived and you are so busy with all your guests and overcome with excitement and emotions that you can't take it all in. Should you hire a photographer or videographer? What's your best option? We will take a look at the upside for having both at your wedding or next event. This is where your photographer and videographer will come in very handy.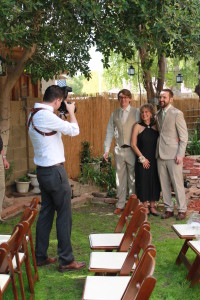 Photo or video, what is the best option? My suggestion would be to have both photos and videos. Photos are great at capturing faces, special moments, freezing a moment in time to be cherished at a later date. Videos are great for capturing peoples voices, hearing and feeling the emotion while your groom is speaking his vows, capturing you dancing with your dad and friends.
How to decide which photographer and/or videographer
When selecting your photographer and/or videographer one thing to keep in mind is that you are going to be spending many hours with them. Not only do you need to like their work but you also need to enjoy and feel comfortable with the as a person.
Once you decide on your photographer and/or videographer you will need to really start to narrow down what images or special moments you want to capture and be saved for years maybe even generations to come.
After we have met and when you contract my services, I have many different varieties of photographers and videographers that I can refer based on personality and style of photography/videography. I hope you have found answers to photo or video? What's the best option for you and your wedding or event.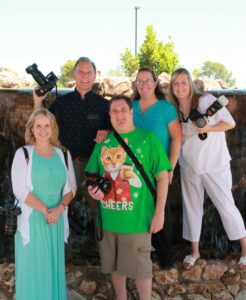 Be a Guest at your Wedding!
What are you waiting for? Call, text (480-248-4938) or email (jeryse@mjkevents.com) to schedule a 1 hour complimentary planning session.