Do I have to have a wedding cake?
Now that you have selected your clothing, venue, entertainment, florals and food, it's time to select your after dinner treat. You could go the traditional route and select a beautiful cake. You can choose from square or round, stacked or have pillars separating the layers, buttercream or whipped icing, smooth icing or see the streaks, flowers (fresh or icing) or lace decoration, all white or colors. Small cake for cutting with a plainer sheet cake in the back for serving guests OR a whole tower of cupcakes to resemble a traditional cake. The options are endless.
If you aren't into a cake, there are other options; cake pops, donuts, donut holes, cookies, candy buffets, dessert buffets, pies, s'more stations, sundae stations and more!!!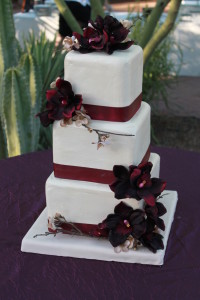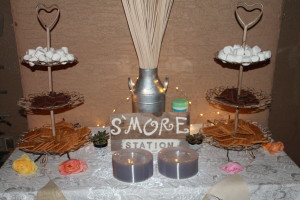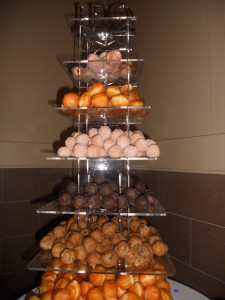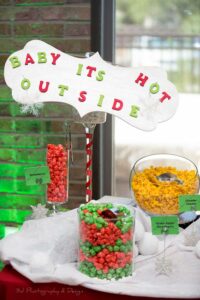 For more information on wedding cake and the traditions/history behind the wedding cake, click over to one of my previous blog post titled "Wedding Cake – Why is there a ceremony behind serving dessert?"
If you need more ideas click over to 14 Wedding Ideas that Aren't Cake.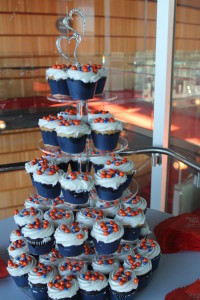 At the end of the day, it's your wedding and it should showcase you and your fiance. Are you going to go with tradition or possibly start your own tradition? This wedding and reception is going to show the world for the first time who you are as a joined union. Show your personality with your after dinner treats.
Make Your Special Day Unforgettable! Inquire Now.