Do you know the difference between a "wedding planner" and a "venue coordinator"? Did you know they aren't the same? I hear it all the time, "The coordinator at the venue is my planner." It is very important to know the difference and decide which will be better for you. There are some similarities and some very distinct differences which can make or break your experience.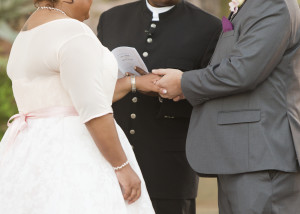 Venue Coordinator
A Venue Coordinator will gather information from you for your wedding or event, ie vendor list and contact info. They will make sure the venue is prepared for you based on what you decided during your final planning session. The coordinator will check in with you when you arrive and then is busy doing final preparations for your event or doing work for the numerous over events they have planned at their venue.
Wedding Planner
A Wedding Planner helps you plan, design, help you set and stay within a budget and bring your vendors and bridal party together to work as a team. MJK Events will sit down with you to learn your likes, dislikes, listen to how you and your fiance want your dream day to be, find out what you want your guests to experience.
Wedding Planner vs Venue Coordinator
Yes, I do some of the same things as a venue coordinator AND a whole lot more. I have relationships with many different vendors in the wedding industry to be able to help you navigate the planning experience. I send you reminders of things you need to do based on the planning calendar that we work through together. MJK Events can help design and decorate your wedding/event OR I can help you enhance your design.
I work together with your photographer, DJ, officiant, make-up artist, hairstylist, transportation and venue to create your wedding day timeline. Once the timeline has been created, it is shared with all of your wedding professionals and your bridal party. Speaking of the bridal party, I send them reminders to make sure they have their outfit, shoes, speeches, etc ready for the big day. MJK Events also tries to make sure you have what you need for your wedding night and/or your honeymoon.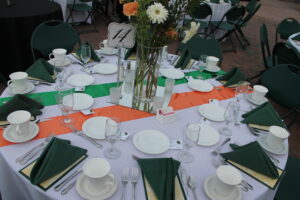 I hope you can see the importance of a wedding planner and why we can be so beneficial to you and your family for your wedding/event. The earlier you secure a wedding planner, the more help we can be to help you navigate this wonderful time of your lives. Even if you have booked a venue and they have a coordinator, I hope you see the difference in our roles. We (wedding planners and venue coordinators) work nicely together.
MJK Events can help you and your family be a guest at your wedding. If you haven't considered hiring a wedding planner, I hope this article has helped you to see why we are so beneficial to you and your first major event in your lives together.