Christa & John my fun traveling couple!!
Christa & John love life, ASU, sports and traveling together.  They have been to many states and countries.  John even proposed to Christa near the castle at Disneyland.  These experiences helped them with their Disney/travel themed wedding.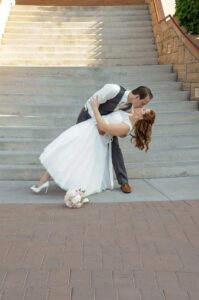 Christa & John are an amazing and driven couple.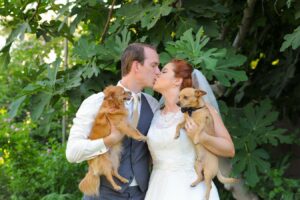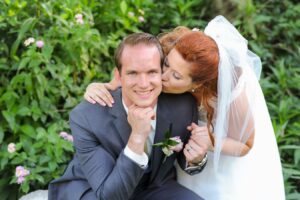 When I started working with them, they had many elements already decided and needed some help with their final decisions and making all their pieces work together.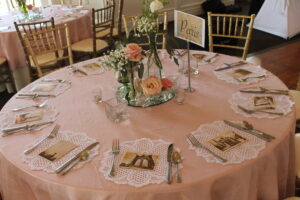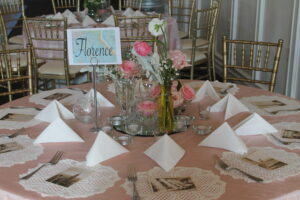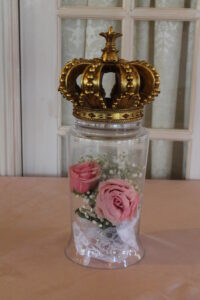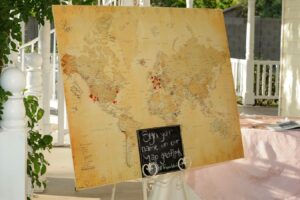 Their wedding was at Holy Spirit Catholic Church.  Unfortunately and fortunately, the power was out when they arrived.  There was no indication to when it would be restored.  Christa's aunt ran back to her flower shop to get candles to illuminate the sanctuary.  Even though it was a little warm, the soft candle light made the wedding look so beautiful.  This is something they would not have been able to have if the power was working!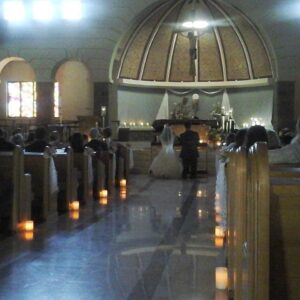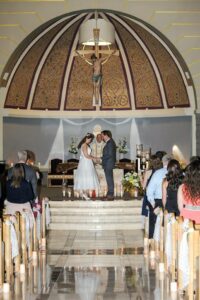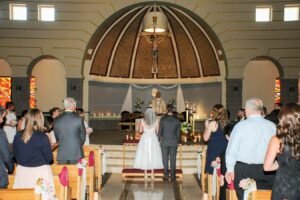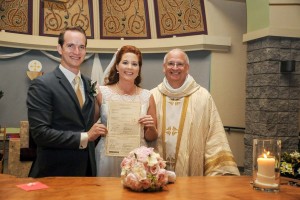 Christa's mom passed away while she was still pretty young.  Her mom was there with her in a note written to Christa wrapped around her bouquet and her mom's wedding picture was on display at the wedding and reception.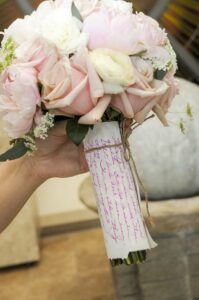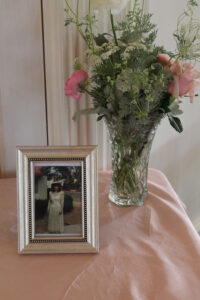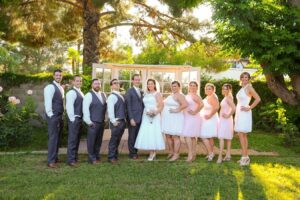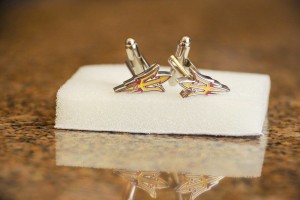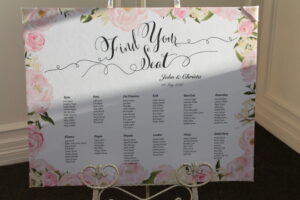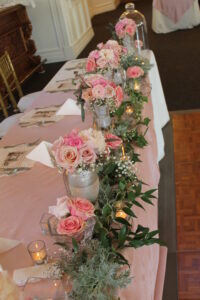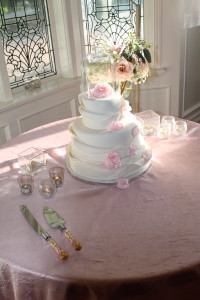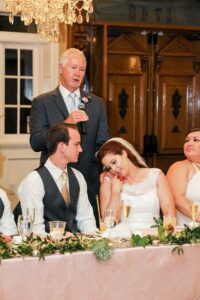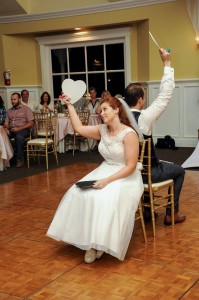 A beautiful ending to a wonderful day with a sparkly beginning to their life together!!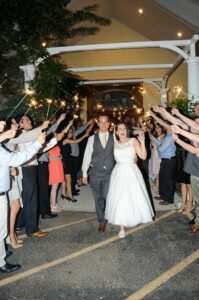 Thank you to the following vendors for working as a team to create this beautiful and sparkly day for Christa & John.
Affordable Party and Event Rentals
Aimee Larson – Makeup Artist